Flash Taco
1570 N Damen Ave, Chicago, IL 60622
Order now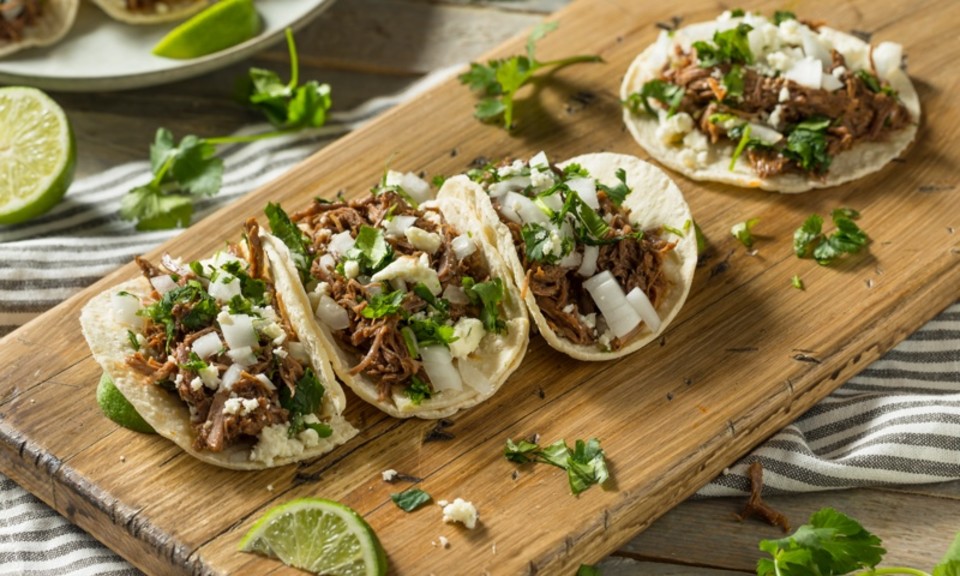 Robert
I got my order and realized I was missing a fish taco. I called Flash taco and the line was busy over and over. Pretty sure they dont even answer the phone. So why 5 stars? Because the delivery driver called me about 5 minutes after apologizing and brought me my taco so quickly. I thought it was so nice that he did that on his own volition. He should get a raise. Wouldnt even except the cash I offered him for doing so. Great guy.
Ash
This is deff the go to spot. If your hungry, I highly recommend this place, its mouth watering good. Late nite/mid day doesn't matter, i order here weakly. Its fast and delicious.
Fabian
I was very pleased with my food from here being mexican myself I know good mexican food and they are legit! Finally found good mexican food around my job!!!!!
ANTOINETTE
The food is always good from flash taco no complaints whatsoever. Been eating from there for quite a while love their steak tacos very much try it sometime.
cheryl
the food was absolutely wonderful. the delivery was sooner than expected. I will definitely order from your restaurant again.
Jessica
I'm not normally in Chicago, so I can't be a regular. But if I was, I'd be all over Flash Taco. 10/10 will order from here again when I'm back in the area.
Andre
The food was delicious and came super quick. I was disappointed I hadn't ordered MORE food! Will definitely get again.
lucia
Good food early delivery
About us
Breakfast, Dinner, Late Night, Lunch Specials, Mexican
Today

Delivery: 9:00 AM - 2:00 AM

Takeout: 9:00 AM - 2:00 AM

Delivery

Tuesday:

9:00 AM - 2:00 AM

Wednesday:

9:00 AM - 2:00 AM

Thursday:

9:00 AM - 2:00 AM

Saturday:

9:00 AM - 2:00 AM

Takeout

Tuesday:

9:00 AM - 2:00 AM

Wednesday:

9:00 AM - 2:00 AM

Thursday:

9:00 AM - 2:00 AM

Saturday:

9:00 AM - 2:00 AM
Our humble beginnings date back to the early 197's when two young ambitious Mexican immigrants came up with the idea of selling food at one of few, if not the only, Hispanic population venues in our city - the soccer fields in Humboldt Park. This is where every weekend, hundreds of Mexican immigrants gathered to cheer on their favorite soccer teams. It began with the selling of homemade tacos out of styrofoam ice chest's. With the increase in demand to feed the spectators and fans, growth was inevitable. Eventually the operation would evolve into a picnic like set-up with tables and barbecue grills. Years passed and as the Hispanic grew so did the Hispanic soccer leagues in Chicago. Eventually, what had started from an ice chest operation had turned into the largest Hispanic park district food concession operation in chicago. Being born and raised in what is called Bucktown today and as a 1st. Generation Mexican, I saw the need to continue on with this concept of tacos in a Flash that my parents had started. I then began looking for the ideal location in the neighborhood for Flash Taco. Then came the opportunity back in 1995 to secure a store front in one of the hottest corners in the city of Chicago where we opened our doors to the public since April 5, 1998. From our humble beginnings we continue to live the American dream. Serving you home-made recipes from mom's cookbook. We promise to continue to serve good quality food at affordable prices. On behalf of all of the Flash Taco familia we thank you for your business. Gracias! Flash